Custom web design solutions for all businesses.
We get asked all the time about pricing and what's included in web design packages for small businesses…and the answer is always…."it depends."
Vague answer….right?
To be honest, there are many factors that go into building a website, and most of the time a properly designed website will include many other elements such as a custom blog article, logo designs, product images, copywriting, landing pages, videos, social media, animations etc. What else does Custom Creative include in Web Design Cost?
Custom Creative designs websites with conversions in mind. We carefully place content in strategic locations to get the most action, we play up important elements to get the most attention, and we combine it with a user-focused layout that encourages conversions.
And our web design cost comes with a money-back guarantee. We're confident you'll love your web design. And if for some reason you don't, you get a full-refund.
To work this out, you really need to look at the the key tasks / activities that can typically go into building a bespoke website.
Planning stage
Client discovery
Time to understand the client
Site-mapping & information architecture
Planning what content is required and where it lives
User journey mapping & use cases
Understanding how best a user would find and interact with the site
Wireframe layouts
Plan the content, functionality and actions required on each key page in a site
Prototype development & user testing
Test how intuitive a user would find the new site and functionality before its built for real.
Design stage
Brand positioning & refinement
Work out how best to implement an new or existing brand into the new site, using style tiles & moodboards
Initial design
Creating mock ups of top level site pages
Final design
Refine the selected design option based on feedback
Key screens
Designing specific page components and content unique to the site
Development / Coding
Install and configure chosen Content management system
HTML template coding & CSS styling
Front end JS coding (the sexy bits)
Custom feature development
Site build
Layout pages & populate content
Hand craft each page, adding CTA's images, and other components
Review and refine site
Launch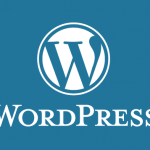 Add Joomla, Drupal or WordPress CMS – (Content Management Systems) These CMS are by far the market leaders…Joomla and Drupal have more capabilities, WordPress is easier to use. It takes a lot of time to set up the themes, modules and plugins that will make the framework of a fully editable website.