How does your website look on mobile?
A responsive design adapts your website to fit the unique size of the user's device and improves the user experience. A fully responsive website automatically re-sizes all website content to fit the mobile, tablet, or desktop screen.
Whether your customers are using their desktop in the office or using their mobile device on the go, your website needs to be easy to use and optimized on all devices. It is time to adapt to the evolving technology and respond to customer demand.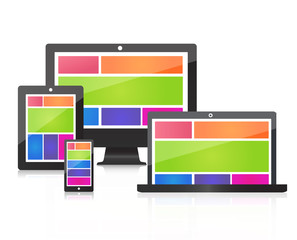 Responsive Web Design & Development
The new standard that aligns with customer demand.
Reach Your Customers Anywhere, Anytime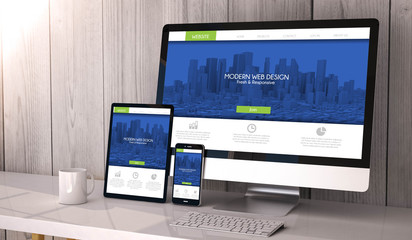 Increase in Mobile Usage
A year ago, on average, desktop users accounted for 60% of website traffic. Today, on average, desktop users account for only 30% of website traffic. A responsive website is a necessity.
One Solution For All Devices
With the growing popularity of tablets and mobile devices, business must have a mobile friendly website to avoid losing customers and sales. Instead of developing both a desktop friendly website and mobile friendly website, it is much more efficient to develop a responsive website.
Website Visibility
A responsive website can significantly impact your SEO ranking. A responsive website is easier for search engines to understand and aligns with Google's 'mobile-first index' update. As more users switch to mobile, Google adapts its search index and results to represent the majority of users.
Mobile Friendly Website Design
Design your website to automatically adapt to the user's device
Build a Website for the Future
If you look at your website analytics to determine what devices your website traffic is coming from, you will understand why it is important to have a responsive website. With responsive design, you can feel confident that your information, products, and services are always at your customer's fingertips across all devices.
If you are unsure if you need to be concerned, try Google's Mobile Friendly Test to determine how mobile friendly your website is. With a responsive design, you can eliminate the concern of losing customers who cannot access your website and instead buy from a competitor with a mobile friendly website.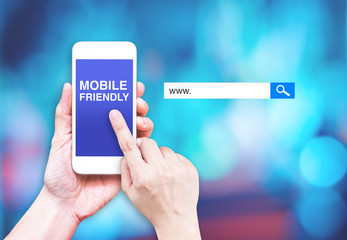 Get in Touch With Us
Thank you for your interest in working with us! We would love to help you reach your digital marketing goals and grow your business.